I am really excited about this artist ROBIN RHODE. Born in South Africa in 1976, is now based out of Berlin. I really hope one of his shows comes to the North West.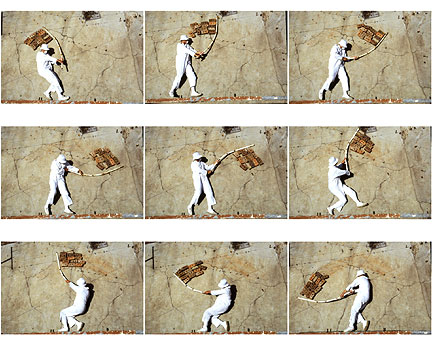 (MAKE SURE TO CLICK ON THE IMAGES, SOME OF THEM ARE GETTING CUT OFF HERE)
In other news, James Brown won the "best dancer" poll by 62%! look at him go!
this is just a ridiculous interview I found of James Brown after he was arrested for abusing his wife, and this is what he has to say: